An espresso machine can cost anything from about $500 all the way up to tens of thousands of pounds for a commercial machine.
The most expensive espresso machine – La Marzocco Strada Electronic Paddle – costs a staggering $50,000!
But why are espresso machines so expensive? We're going to reveal seven reasons why espresso machines cost so much and help you determine what type of espresso machine is right for you.
---
7 Reasons Why Espresso Machines Are So Expensive
There isn't just one reason why espresso machines are so expensive. In fact, a combination of factors all add up to make espresso machines a high-priced item.
We've identified seven reasons why espresso machines range from quite pricey to eye-wateringly expensive.
1. Complexity
Espresso machines are complex appliances that cost a lot to design, test and manufacture. The manufacturer has to recoup this cost (and make a profit) when they sell the machine, which drives the price up.
2. Hand Assembly
Espresso machines are hand-assembled, at least to some degree. Their complexity means that the process can't be entirely automated, so there's a lot of human involvement in putting the many parts of an espresso machine together.
This increases the price of an espresso machine, as human labor is more expensive and slower than fully automated production lines.
3. Materials
When you're pumping high-pressure hot water around an espresso machine, you want to be sure that the machine is built from quality materials that can withstand the pressure and remain reliable even after brewing hundreds of cups of coffee.
Unfortunately, high-quality materials are expensive, and this needs to be accounted for in the price of the espresso machine.
4. Long Lifespan
As explained above, espresso machines are built to last a long time. This is good for the customer, as it means you won't need to replace your espresso machine very often. However, it also means that the manufacturer has one chance to sell you an espresso machine and it will then be several years before you potentially return to buy a new one.
This means that the manufacturer needs to make a good profit from each customer in just one sale rather than being able to accept a small profit from lots of repeat sales.
5. Market Size
The market for espresso machines is much smaller than the market for other kitchen appliances, such as microwaves or toasters.
Manufacturers of espresso machines therefore need to charge more for each machine in order to make money from a smaller number of customers.
6. Premium Branding
Espresso machines are marketed to a relatively wealthy target audience and pitched as a premium, luxury item, often made by well-respected brands. The price is set high to match this premium image.
7. Customer Service Costs
Espresso machines usually have a warranty, which means the manufacturer will replace faulty parts when they break. This means the manufacturer has to make and store spare parts, as well as the parts they install in their machines.
They also need staff available to respond to warranty claims, carry out repairs, and dispatch repaired machines to customers.
All this has to be paid for from the profits made on espresso machines sales, which pushes up the price of the machine.
---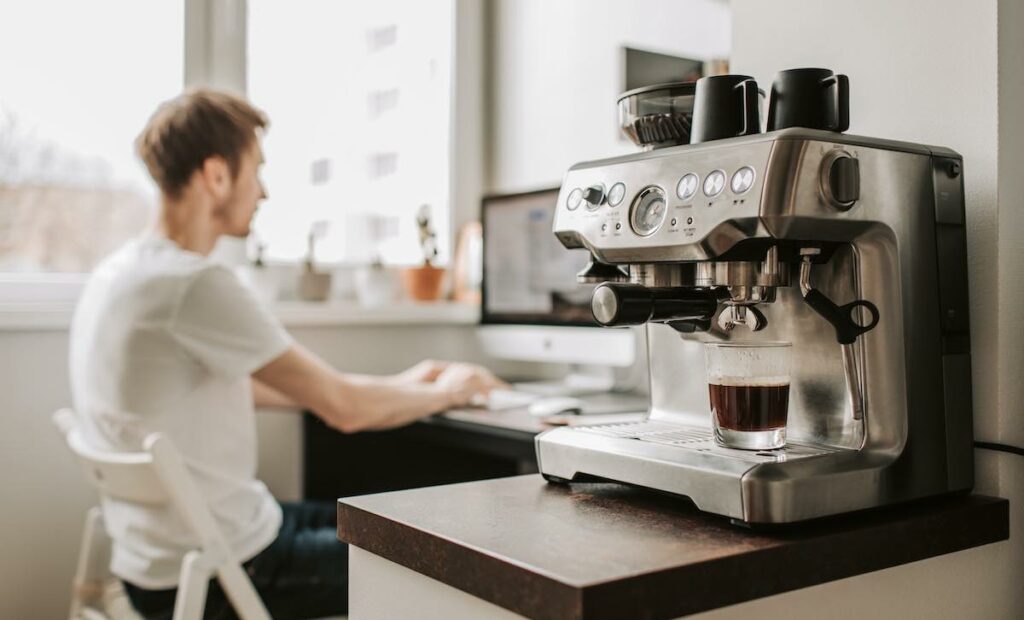 Are Expensive Espresso Machines Worth It?
Whether expensive espresso machines are worth it depends on your own circumstances and budget. Some questions to ask yourself include:
How much do you spend on coffee from coffee shops? If you buy a coffee every day, and an espresso machine means you will make your coffee at home instead, then you can offset the price of the espresso machine against what you would have spent at Starbucks.
How particular are you about the taste of your coffee? If you're a coffee connoisseur, you will notice the difference between a french press coffee and one made in an espresso machine. You might also notice the difference between a coffee made with an expensive espresso machine and an entry-level appliance. However, if your tastebuds can't tell the difference then the expensive espresso machine would be a waste of money!
What's your budget? Even if two people share the same taste in coffee and drink the same amount, an espresso machine could be worth it for one person but not the other. This is because your available budget makes a big difference. Whether an espresso machine is worth the price largely depends on how much that amount of money means to you.
Does an expensive espresso machine make a difference?
The quality of your espresso machine absolutely makes a difference to the taste of your coffee. However, it is just one factor, along with variables such as the type and age of your coffee beans and how you grind them.
Generally speaking, expensive espresso machines are better than cheaper ones. However, most coffee drinkers would not notice the difference between an espresso brewed on a $500 machine and a $1000 machine.
---
The Best Budget Espresso Machines
If you're looking for an espresso machine for $500 or less, our top three picks are:
The Breville Bambino Plus is a small espresso machine that is very beginner-friendly. It brews quickly, can make a double shot, and can steam milk to your specifications.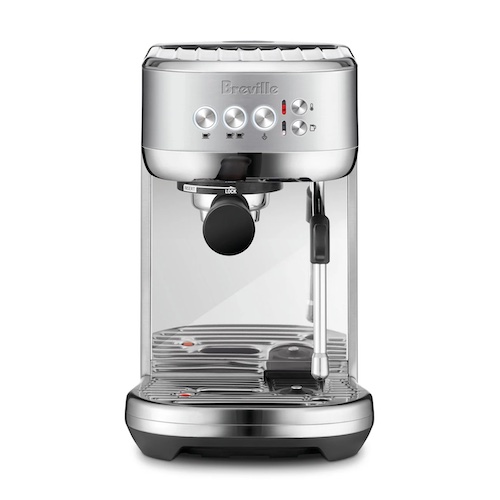 Our Pick:
Delivering barista quality performance using a 54mm stainless steel portafilter. With a proprietary ThermoJet heating system the machine is ready to start in 3 seconds.
The JASSY Espresso Machine and Cappuccino Maker boasts a 20-bar pump, a 10-second brewing time, and built-in cappuccino and latte settings.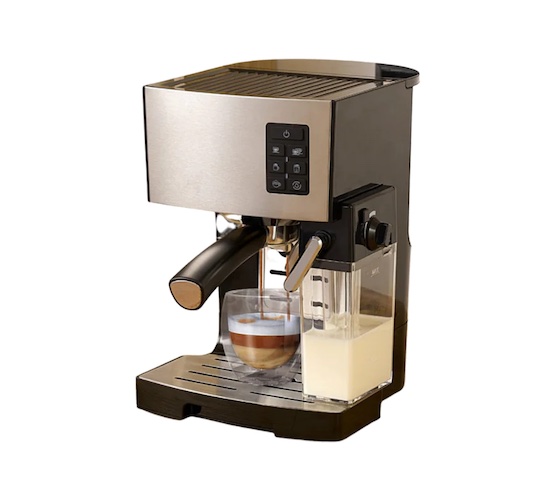 Our Pick:
One touch operation espresso machine, easily to brew really superior single espresso, double espresso, cappuccino and latte with a simple one press.
This semi-automatic espresso machine includes cappuccino and latte settings, an automatic milk frother, and "easy clean" removable water and milk reservoirs.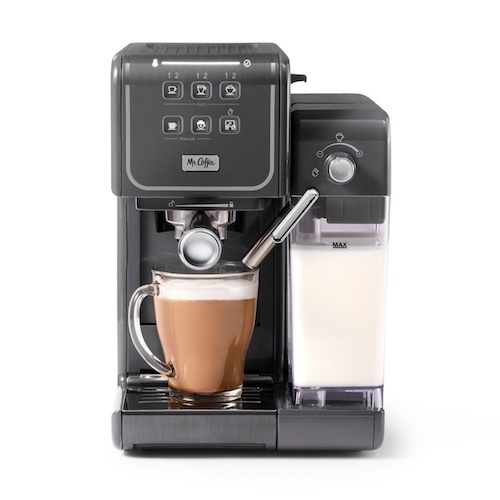 Our Pick:
Its innovative modern design and One-Touch interface let you brew, froth, and create single or double shots of espresso, lattes, cappuccinos with one touch of a button.
---
Final Verdict: Why Are Espresso Machines Expensive & How Much Should You Spend?
Espresso machines can be enormously expensive, costing many thousands of pounds.
There are many reasons why espresso machines are so expensive, including their build quality and the complexity of designing and manufacturing the machine, along with market demand for espresso machines and their image as a premium product.
How much you spend on your espresso machine depends on your budget and how fussy you are about your coffee.
For a beginner looking for a quality machine that doesn't break the bank, we recommend looking at machines priced between $200 and $500.
---
FAQs About Expensive Espresso Machines
How much do espresso machines cost?
An espresso machine can cost anywhere from $200 to tens of thousands of dollars. For the coffee enthusiast looking to make quality espresso at home, the sweet spot that balances cost versus quality is within the $400 to $600 range. 
What is the most expensive espresso machine?
The most expensive espresso machine is the La Marzocco Strada Electronic Paddle, which costs $50,000. As you would expect, it is a highly complex commercial machine aimed at top baristas.
How much should you pay for an espresso machine?
How much you should pay for an espresso machine depends on your needs and budget. For a basic beginner machine, you can pay as little as $200. However, for a really good home espresso machine, we recommend buying a machine priced in the $400 to $600 range.
---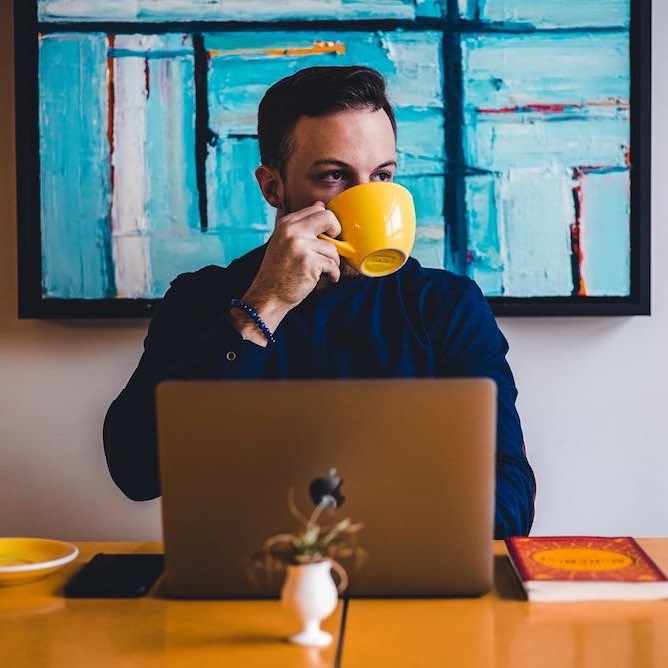 I'm Joel, an espresso-loving coffee nerd. I got into coffee because I spent a lot of time in Milan as a kid and started liking coffee waaaay too young. I'm all about making sure espresso is treated with the same care as any other coffee – it's not just a quick drink!