Are you looking for a new cappuccino machine? We've cast an expert eye over the latest home cappuccino machines and carefully selected our top picks across five categories.
So, whether you're new to making cappuccino at home, working to a tight budget, want the best manual or fully-automatic machine, or you're looking for a straightforward pod machine, we have you covered.
---
The 5 best home cappuccino machines
Best manual: Delonghi La Specialista Maestro
Best automatic: Delonghi Magnifica Evo One Touch
Best for beginners: Breville Barista Express
Best on a budget: Mr. Coffee One-Touch Cappuccino Maker
Best pod machine: Nespresso Lattissima Touch
What makes these five machines the best home cappuccino machines? Read on to find out why they made it to the top of our list.
---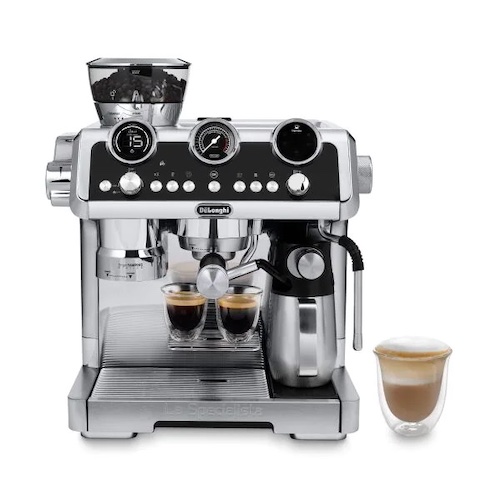 Highlights
Active temperature control
Sensor grinding technology
My LatteArt system
The Delonghi La Specialista Maestro is our choice of best manual cappuccino machine and our overall top pick too.
This cappuccino machine is for people who want the full barista experience and are willing to put the effort into learning how to make the most of the machine and pull perfect espresso shots.
The Specialista Maestro is a home cappuccino machine, but with its sleek silver stainless steel body and combination of buttons and LED display, it wouldn't look out of place in your local coffee shop.
Delonghi promotes the machine's 'bean adapt technology', which helps to control grind, dose and temperature to extract the best possible flavor from your beans.
La Specialista Maestro also features a built-in grinder with eight grind settings, 'smart tamping' for better consistency, "dynamic pre-infusion" to match your grind and dose, and five temperature controls.
And the features don't end with the espresso. The Specialista Maestro also comes with two milk frothing options.
You can choose to froth your milk manually, giving you greater control over the amount of foam, or you can use the automatic frothing function. 
---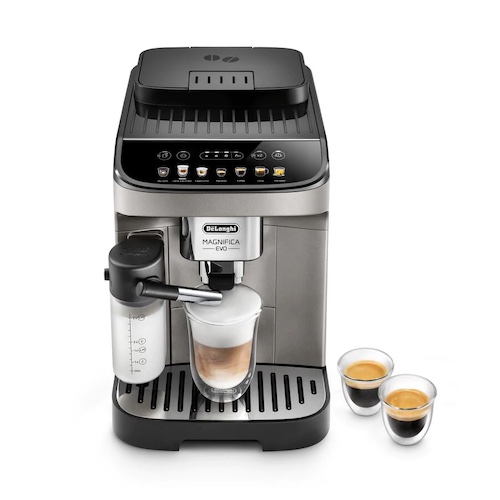 Highlights
LatteCrema system
Conical burr grinder
One-touch recipes
If you're happy to give up some control in exchange for ease of use and a consistent cappuccino, then an automatic cappuccino machine may be for you.
Our top choice of automatic coffee machine is the Delonghi Magnifica Evo One Touch. It's a 'bean to cup' machine, which means it does everything from grinding the beans to pouring your espresso shot and frothing the milk.
To make a cappuccino using the Magnifica Evo, you simply add beans to the 250g hopper, fill the water tank, fill the milk container, then press a button to select the drink of your choice.
The drink options are latte, cappuccino, latte macchiato, long black or espresso.
---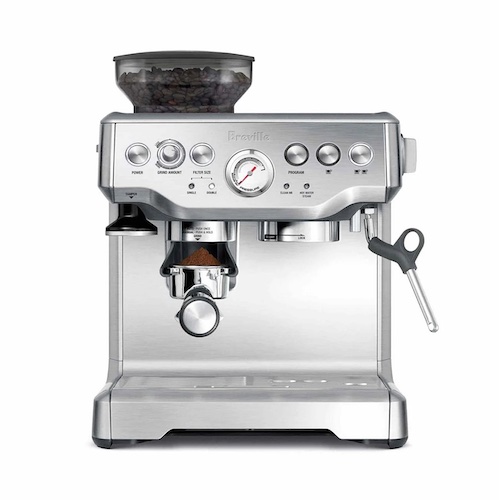 Highlights
Dose control grinding
Precise espresso extraction
Grind size dial
Do you want a professional barista look, and some of the control, but without the pressure of manually controlling every aspect of your espresso shot? Then the Breville Barista Express could be the beginner machine for you.
The Barista Express is an all-in-one cappuccino machine with an integrated grinder, meaning you can go from beans to cup in less than a minute.
Helpful beginner features of the Barista Express include:
A razor tool to level your ground coffee
Double-walled filter baskets that ensure a quality espresso shot even if you don't tamper the coffee puck correctly
A magnetic tamper for ease of attaching and removing
An 18-setting grinder with a dial to choose how finely ground you want your coffee to be
Unusually for a beginner machine, the Barista Express also allows you to adjust the water temperature between 187º F and 205º F, which can make a big difference to the quality of your espresso.
The Barista Express also gives you a lot of control when it comes to steaming your milk, with a very professional 360-degree steam wand that packs enough pressure to produce a very decent microfoam.
Overall, the Barista Express is a great choice for beginners looking to progress from a one touch cappuccino machine to an espresso machine where they can practice some basic barista skills.
---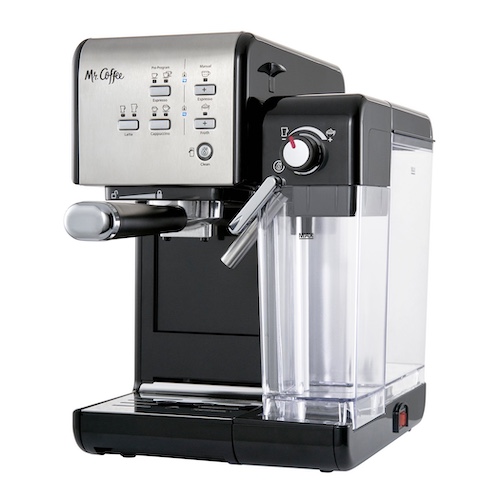 Highlights
One-touch control
Automatic milk frother
ESE pod compatible
If you're looking for a semi-automatic cappuccino machine on a budget then the Mr Coffee One-Touch Cappuccino Maker is well worth considering.
Just like higher-end cappuccino machines, you'll need to grind your coffee beans and tamp the grinds into an even puck. You can choose whether to manually control how long your espresso pours for, or use one of the preset options.
The Mr Coffee One Touch comes with espresso, cappuccino, and latte settings, with different size options for each drink. Overall, it's easy and fun to use, and represents great value versus some more expensive machines on the market.
---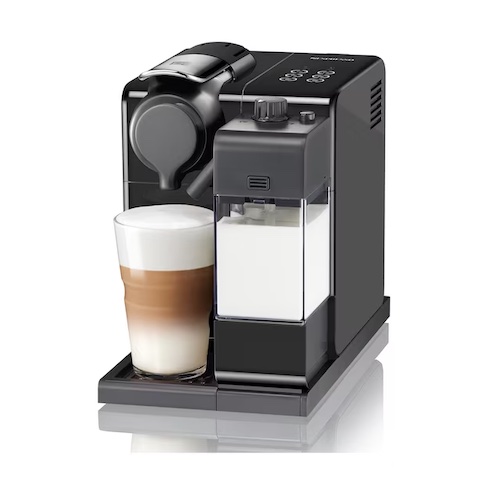 Highlights
One button for the perfect creamy latte
Milk froth regulator
Quick heat up time
Wanting a home cappuccino machine doesn't mean you necessarily want a barista-style espresso machine. Rather than grinding coffee beans, many people prefer to use coffee pods. If this sounds like you, then we recommend checking out the Nespresso Lattissima Touch.
Nespresso is the leading brand when it comes to coffee pods, and the Lattissima Touch has been developed specifically for people who want milky coffees.
At the touch of a button, the Lattissima Touch can brew an espresso, cappuccino, latte or latte macchiato. The machine froths the milk for you and produces a ready-to-drink coffee in just 25 seconds.
Aside from the convenience of brewing from pods, the Lattissima also benefits from being incredibly compact. The machine measures just 17cm wide x 32cm deep and 26cm high, which means it will fit comfortably in any kitchen.
---
Final Verdict: The Best Home Cappuccino Machine
Our top choice of home cappuccino machine is the Delonghi La Specialista Maestro.
We love it because it offers a fantastic level of control over your espresso and milk, while also looking as good as the professional machines in your local coffee shop. 
However, the best home cappuccino machine for you will depend on your own needs.
If you are a beginner, you may prefer the Breville Barista Express, which gives you some barista-like control and helps you learn the art of espresso-making but without the steep learning curve and skill required to operate a manual espresso machine.
Alternatively, if you aren't interested in brewing like a barista and just want a cappuccino without worrying about grinding your own coffee or pulling your own shots, the Nespresso Lattissima Touch may be the pod machine for you.
---
FAQs about home cappuccino machines
What is the best way to make a cappuccino at home?
To make a cappuccino, you need one-third espresso, one-third steamed milk, and one-third milk foam. You'll therefore need an espresso machine, a milk jug, and a steaming wand to make a proper cappuccino. 
What coffee machine can make a cappuccino?
To make a cappuccino at the press of a button, we recommend the Nespresso Lattissima Touch coffee machine. Alternatively, if you are happy to froth the milk yourself, the Breville Barista Express is good for beginners. 
What milk is best for cappuccino?
Whole milk is best for cappuccino as it produces the best milk foam and gives your cappuccino a silky smooth texture.
---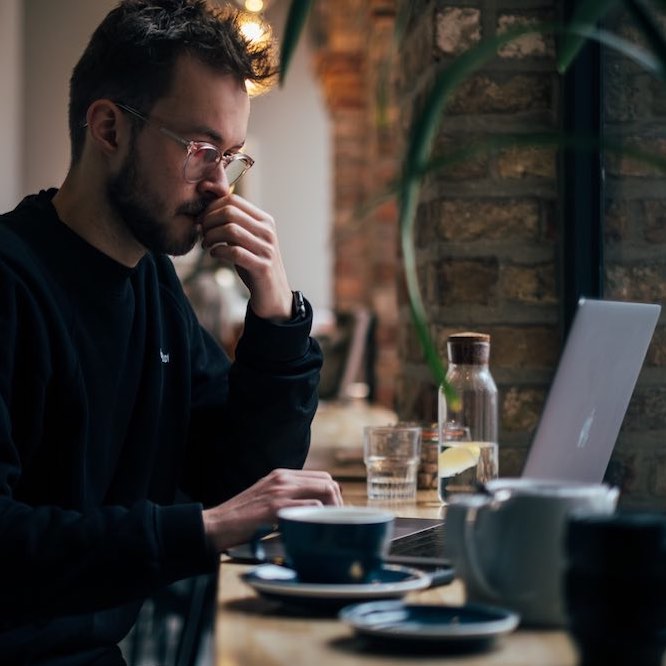 Hey there! I'm Austin and I love coffee. In fact, I drink about 5 americanos a day. I started BrewingCoffees because I wanted to share my love of coffee with the world. Before starting BrewingCoffees, I worked as a Barista for 7 years.