The cafe latte is a favorite amongst coffee lovers and has become all the rage in coffee shops worldwide.
Whether it's a classic latte or a syrup-filled, sprinkle-topped, uniquely flavored latte, one thing remains the same – the base of all lattes consists of a single or double shot of espresso (mixed with creamy, steamed milk, of course).
If you're a latte fanatic, you'll be pleased to know that – with the right beans – you can enjoy your favorite caffeinated beverage at home. It might even be better than the coffee at your local cafe!
Keep reading to find out how to make the best latte at home, which type of coffee beans are most suitable, and which coffee brands you need to try.
---
What Is The Best Coffee Roast For Lattes?
The latte that we all know and love is an espresso-based drink, which means that dark-roasted coffee beans are the best option.
That said, dark-roasted espresso beans aren't loved by everyone, so there's also the option of swapping them for some medium-dark roasted beans, which are less bitter.
Anything lighter than a medium-roast will result in a latte that tastes like a glass of pure hot milk.
Which Type Of Coffee Makes The Best Latte?
Coffee shops typically use a high-quality espresso roast when making lattes.
You'll want to do the same at home if you want the same result.
Use freshly roasted, ground coffee beans for a delicious latte. You'll also benefit from using an espresso machine and a milk frother.
But if you don't have an espresso coffee machine, that's okay!
You can still make a great latte by brewing your espresso blend in a Moka pot or an AeroPress.
---
5 of The Best Coffee Beans For A Homemade Latte
1. Volcanica Sumatra Mandheling Coffee
If you're looking for the top coffee beans for a latte overall then look no further! Volcanica Sumatra Mandheling coffee is the answer.
Our Pick:
Volcanica Sumatra Mandheling Coffee – coffee beans that are prized for their minimal acidity and strong fruity tastes.
These outstanding Sumatran medium-roasted beans are top-class for making any caffeinated beverage!
Volcanica Coffee chooses only the best coffee beans from around the globe, and those beans are expertly roasted.
The Volcanica Sumatra Mandheling makes the ultimate latte, thanks to its delicate caramel and dried fruit notes which match perfectly with creamy milk.
These coffee beans are prized for their minimal acidity and strong fruity tastes, which are enhanced by the distinct washing procedure they go through.
2. Estate Dark Roast Whole Bean 100% Kona Coffee – Koa Coffee
Real Kona coffee beans are the epitome of quality in the world of coffee.
These Koa Coffee espresso beans are ideal for creating a latte at home since they are dark roasted to create a rich, thick, robust, smooth shot with an excellent crema.
If you want to make an even better latte than your local coffee shop, you stand a good chance with these 100% Kona coffee beans.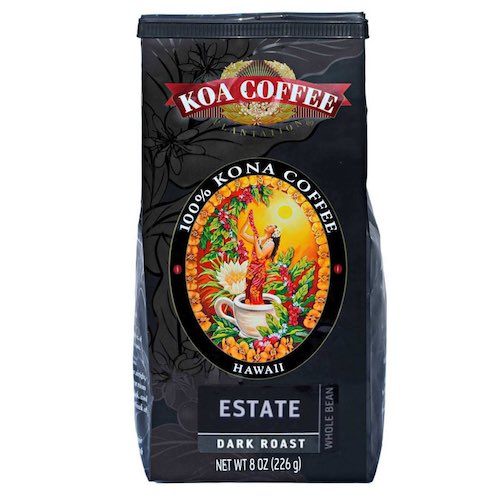 Runner Up:
Estate Dark Roast Whole Bean 100% Kona Coffee, ideal for creating a latte at home with their rich roast.
And a word of caution – avoid being duped by bogus Kona coffee beans. This product is a genuine product from Hawaii single estate farmers.
3. Lavazza Gran Riserva Whole Bean Coffee
Lavazza is a very well-known brand, and for a good reason. You'll find this brand of coffee in quality restaurants, cafes, and hotels around the world.
This particular blend from the famous Italian brand boasts rich, thick flavors of maple syrup and walnuts, which are a delicious combination in a milky latte.
The Gran Riserva is made of both Arabica and Robusta beans.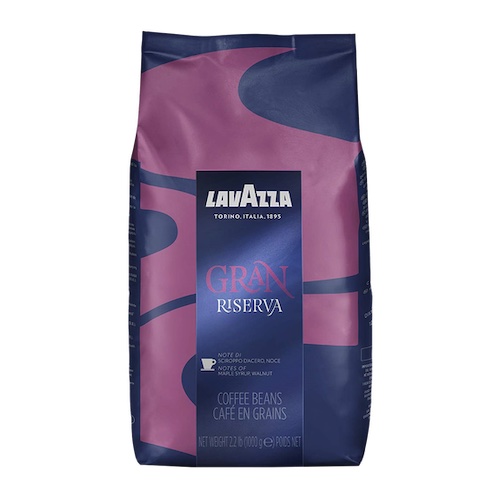 The semi-washed Robusta beans, cultivated in the highlands of Central and South America, provide just the right amount of bitterness to balance off the richer Arabica beans.
4. Café de Loja Gourmet Coffee Beans
The Café de Loja Gourmet medium roast coffee is rich, packed with a crisp, fruity flavor profile, and has a distinctive, heavenly aroma. These coffee beans are grown at 6233 feet above sea level in the lush mountains of Ecuador.
This product is a wonderful choice if you're looking for the finest coffee beans that are minimally acidic for your homemade latte.
Cafe De Loja sources some of the best organically cultivated coffee beans, and each coffee bean is guaranteed free from harmful pesticides.
You can't go wrong with this incredible medium roast coffee for milk-based and espresso-brewed coffee beverages like the latte, cappuccino, or flat white.
5. Kentucky Bourbon Barrel Aged Coffee Beans – Cooper's Cask Coffee
The latest coffee trend nowadays is to stack your latte with heaps of flavorings and toppings – which are typically added right before serving.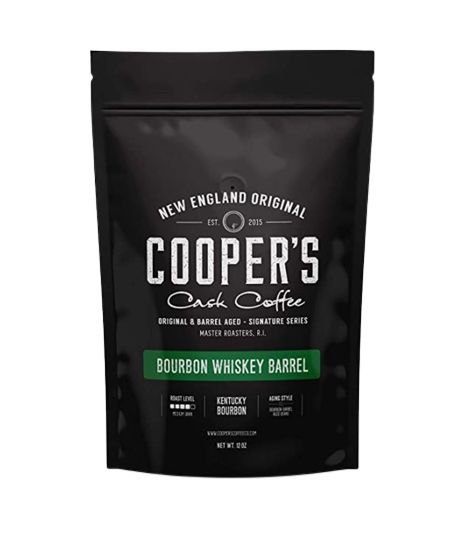 Our Pick:
Bourbon Barrel Aged Coffee – Ground coffee artfully paired with Kentucky Bourbon.
Aged for 60 days then roasted fresh to perfection by the Master Roasters at Cooper's Cask Coffee.
But how about flavoring your latte at the brewing stage?
Cooper's Cask Coffee offers lots of naturally flavored barrel-aged coffees made from the finest Arabica beans. With this fantastic product, there is no need for syrupy artificial flavorings!
If you enjoy the taste of chocolate and dark berry notes with a hint of bourbon whiskey, you'll love this single-origin Colombian coffee in your latte.
And if you've never tried bourbon-infused coffee before, you're definitely missing out.
---
Final Thoughts
With thousands of different coffee beans to choose from, picking the right one for making the best latte whenever you want can be challenging – but it doesn't have to be!
While it might take some trial and error, achieving that dreamy latte taste that you would get in your favorite coffee shop is possible.
To answer the big question: What Is The Best Coffee For Lattes? Aim to use high-quality, freshly ground espresso coffee beans in a dark or medium-dark roast in your home espresso machine.
---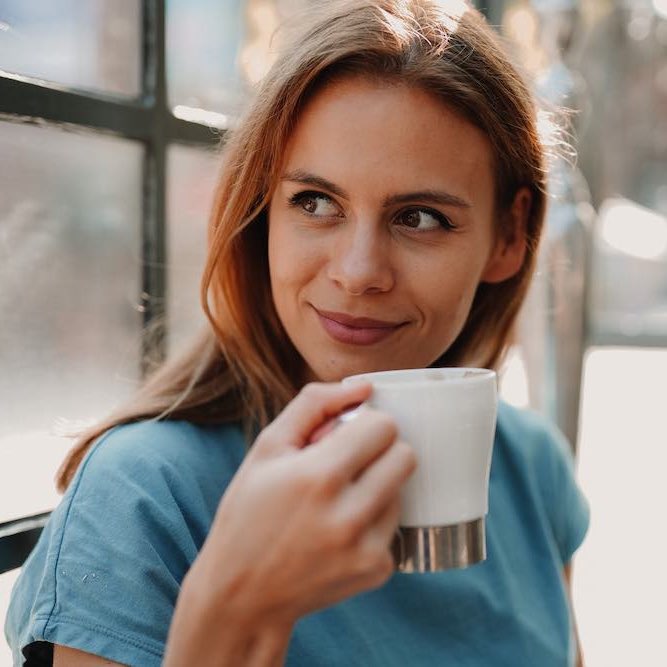 Hi, I'm Megan! I love coffee – especially cappuccino – and spending time with my kids. When I'm not busy being a mom, I enjoy reading magazines (or just about anything that interests me) and swimming. In fact, I used to be a swimmer in college!